Discount Tire Service in Tampa
Offer may not be applicable to certain models. Non-applicable vehicles we will qualify for the savings amount as a discount on your service bill. Offer not redeemable for cash and cannot be combined with one or more special offers.
Tires are probably the most important part of your car next to the engine. Without tires your car wouldn't be able to move, and without well cared for tires your vehicle can't hug the road appropriately in order to keep you and your passengers safe. Making sure you go in routinely for a tire service is absolutely vital. Schedule an appointment today to make sure that your tires are safe for you and your family.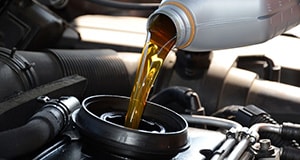 Tires Tampa | Tampa Fl Tires | Tire Stores Tampa | Tire Shops Near Me | New Tires Tampa | Used Tires Tampa
Are you looking to replace your car tires? Courtesy Chrysler Jeep Dodge Ram offers a range of new and used tires at our service supercenter, and at prices that blow the competition out of the water. Not only are our tires already heavily discounted from the start, but we also have amazing sales, specials & coupons available to our customers. If you want to schedule an appointment online today, make sure that you mention the coupon you want to use in the comments section!
Cheap Tires Tampa | Tire Sales Tampa | Cheap Truck Tires Tampa | Cheap New Tires | Cheap Used Tires
Replacing tires can be an unexpected expense, but they don't need to be one that breaks your bank account. Courtesy Chrysler Jeep Dodge Ram has a massive selection of new and used tires so that you can find the brand you trust at a price that meets your budget. For even steeper discounts, make sure you check out our specials page to see if there are any additional savings available for you're to take advantage of. If you have an odd tire size, contact our service department with any concerns you might have when it comes to replacing your tires and we will help in any way that we can. We also offer discounts on tire rotations & alignments as well.

Tire Alignment Tampa | Tire Rotation Tampa | Tire Balance Tampa | Wheel Alignment Tampa
Maintaining your tires is absolutely vital to keeping yourself and your passengers safe from harm. Uneven tires can cause your car to wobble and skip, as well as decreased traction on the road. Schedule an appointment with our service center today if you believe that you are in need of a wheel alignment and balance or even a tire rotation. If you are worried about the cost of getting your tires service, rest assured that we do our best to price ourselves below the competition to ensure we are offering you the best deal possible on the market. We also have multiple specials available that you are welcome to take advantage of to save even more!