About Us
Courtesy Chrysler Jeep Dodge Ram
Located in the heart of Brandon, Florida in the Tampa Bay Metro area.
We Take A Different Approach
Redefining the dealer experience.
Our mission to become the most guest-centric Chrysler|Jeep|Dodge|Ram automotive retailer is clear across the experience Courtesy Chrysler Jeep Dodge Ram offers. Online car buying with Clicklane is part of our digital suite designed to enhance your purchasing and ownership experiences.
Leadership at Courtesy Chrysler Jeep Dodge Ram
"After 25 years in this business, I still get a thrill out of helping guest's dreams come true. Whether buying a vehicle or have theirs repaired, my goal is to ensure that all customers are 100% satisfied when they leave our dealership."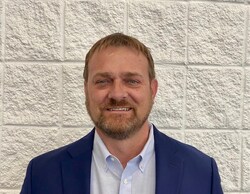 Fred Noyes
813-375-9888
fnoyes@courtesycars.com
Community Involvement
At Courtesy Chrysler Jeep Dodge Ram, we believe in giving back to those who are committed to doing good in our local community. We believe in supporting those in need and we believe in making a difference! We are absolutely thrilled to be partnered with Big Brother, Big Sister in the greater Tampa area. Choldren truly are our future and any help we can provide is done with great enthusiasm.