Discount Tire Alignments in Tampa Florida
Please be sure to print or save any service coupons to your phone and represent to service advisor in order to redeem. Offer may not be applicable to certain models. Non-applicable vehicles we will qualify for the savings amount as a discount on your service bill. Offer not redeemable for cash and cannot be combined with one or more special offers.
Tire Alignments are often considered a preventative form of maintenance on vehicles and can come in several forms: Such as a front-end alignment, rear alignment and even a 4 wheel alignment. Many either forget to align their tires or aren't even aware that this service should be part of their scheduled maintenance plan. This is unfortunate due to the fact that this service not only helps your car run smoothly, but also prologues the life of your tires. If you think that you might be due for a tire alignment schedule an appointment today with our certified technicians.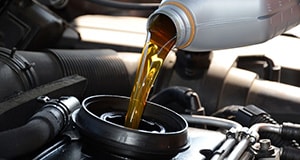 Tire Alignment Coupons Tampa | Front End Alignment Discount | Discounts on Tire Alignment Tampa Florida
Courtesy Chrysler Jeep Dodge has the fastest and cheapest tire alignments in Tampa Florida. Our expert staff is trained to get your car in and taken care of as quickly as possible, and at a fraction of the cost. On top of our already heavily discounted services, make sure you check out our specials page to take advantage of even more discounts.You can even schedule your service appointment online to work your auto service around your busy schedule.

Tire Alignment Tampa | Tire Alignment Wesley Chapel | Tire Alignment Bradenton | Tire Alignment Clearwater
We at Courtesy Chrysler Jeep Dodge don't believe that you should have to pay extra just because your car isn't a certain make, model or year so we service all cars at our massive service Supercenter! Our technicians will get your car's tires aligned swiftly and expertly, we can even rotate your tires at the same time! Schedule an appointment online today and see why our customers put the word "Quality" in our name!
Fast Tire Alignment Tampa | Quick Tire Alignment Tampa | Express Tire Alignment Tampa
If you need your tires aligned, you don't want to have to wait around for hours to get your car back and get on the road. Our Mechanics and technicians are drilled to provide our customers the fastest auto service imaginable. Our express service bays will have you back on the road before you can unlock your smartphone. Schedule an appointment today!