Save on Brake Rotor & Pad Replacement in Tampa Florida
Please be sure to print or save any service coupons to your phone and represent to service advisor in order to redeem. Offer may not be applicable to certain models. Non-applicable vehicles we will qualify for the savings amount as a discount on your service bill. Offer not redeemable for cash and cannot be combined with one or more special offers.
If you feel any pulsation or vibration when you press your brake, this could also be a sign that your rotors are going bad, if the rotor is not perfectly flat, when the brake is pressed it will cause the wheel to vibrate against the rotor's casing. If you think that you might have an old or damaged rotor, schedule an appointment with us today to make sure that your brake system is as safe as we at Courtesy want you to be.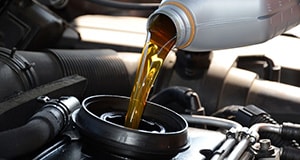 Front Break Disc Prices Tampa FL | Back Brake Disc Prices Tampa FL | Rear Brake Disc Prices Tampa FL | Brake & Rotor Cost Tampa FL
No matter which set of brake discs or rotors you want to replace, we at Courtesy Chrysler Jeep Dodge Ram are prepared to offer you the best deals when it comes to the cost of Brake & Rotor replacement in the Tampa Bay area. If you don't believe us, check out our service specials or contact us to ask about our pricing. Our huge selection of inventory helps us ensure that we always have the correct rotors for your car's make and model in stock so that we can repair your car quickly without the hassle of ordering parts and waiting for them to be delivered.
Get Brakes Done Cheap Tampa FL | Cheap Brake and Rotors for Sale | Brake & Rotor Cost Tampa FL | Discount Brake Pads and Rotors Tampa FL
Courtesy Chrysler Jeep Dodge Ram is determined to offer you the best prices imaginable. Which is why we do everything in our power to make sure that we always position our prices below our competitors. We look at the competition and do everything we can to make sure that we get you the absolute best deal possible, including offering sales, specials, coupons, and even discounts on our already low priced services. At Courtesy Chrysler Jeep Dodge Ram we don't believe that your quality of service should be just as amazing as our prices, schedule an appointment today and see why our customers made us put the word "Quality" in our name.

Brake Pad & Rotor Replacement Near Me | Best Brake Pads and Rotors in Tampa FL | Best Brake Job Deals Tampa FL
Courtesy Chrysler Jeep Dodge Ram 's Service & Repair Supercenter is conveniently located to service Brandon, Tampa & Clearwater Florida. With our low prices, certified & trained technicians and our commitment to quality service, Courtesy Chrysler Jeep Dodge Ram has the best prices and the best service in your area.