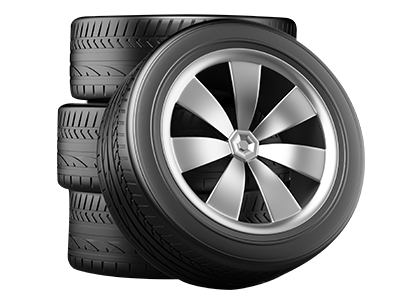 Ram Tire Rotation In Tampa Bay
Protect your Ram truck today and in the future against tire and engine wear with regular tire rotations at Courtesy Chrysler Jeep Dodge Ram.

Only $15.95!
Must print and bring in offer or display on phone at time of service to redeem. Multiple offers cannot be combined.
Compare Prices

Auto Service
We only use genuine OEM parts and specifications for your vehicle.
| Courtesy CJD | Tires Plus | Pep Boys | Goodyear | Jiffy Lube |
| --- | --- | --- | --- | --- |
| $15.95 | $9.95 | $18.99 | $17.99 | $24.95 |
Getting your tires rotated is an inexpensive service that can greatly improve the longevity of your tires and engine. However, it's a service that needs to be done regularly for you to see the greatest benefit. Properly rotated tires help to reduce wear, and the tire treads tend to wear more evenly. Most people get their tires rotated when they bring their vehicle in for an oil change. This may help to reduce the cost of labor, and it helps keep the rotation on a regular schedule. Since most oil changes are recommended every 3,000 to 5,000 miles, and tire rotations are offered on the same schedule it's the perfect time.

Properly rotated tires can reduce stress on the engine. This can result in better fuel efficiency. When you get your tires rotated, you're helping to ensure that the vehicle isn't putting too much stress on any one tire. Our professionals will look at your tires to determine the best way to reposition them. If you have one severely worn down tire, it may make sense to get all or at least two of your tires replaced so the vehicle is more balanced. Our mechanics can help you prolong the life of your tires, and we can answer any questions you might have about the service.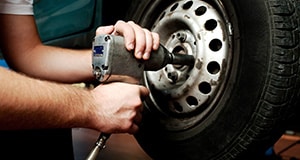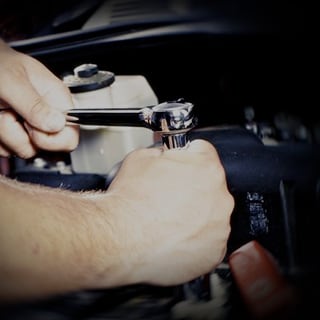 Courtesy Chrysler Jeep Dodge
9207 E Adamo Dr, Tampa, FL 33619
Best Tampa Tire Rotation Near Me
Courtesy Chrysler Jeep Dodge Ram's convenient Adamo Drive location puts us within driving distance of all of Tampa Bay! We are near U.S. 301, Selmon Expressway, I-4, and I-75. Wherever you are in the area, come by and see us and see why we're different for other Jeep dealerships in the area!
Fastest Ram Tire Rotation in Tampa, St. Petersburg, Bradenton, Lakeland | Quick Dodge Tire Rotation
Our online scheduling allows you to book an appointment for a time that works for you. On top of that, we won't waste your time. We'll make sure you're out the door as quickly as possible, because we understand your time is valuable to you and your family. Stop by Courtesy Chrysler Dodge Jeep Ram today!
Tampa Bay Dodge Tire Rotation Discounts | Tampa Tire Rotation Specials | Dodge Tire Rotation Deals
Our trustworthy team at Courtesy Chrysler Jeep Dodge Ram can provide quick tire rotation services - done right the first time.
Ram 1500 | Ram 2500 | Ram 3500
Courtesy Chrysler Jeep Dodge Ram is proud to be a place where original equipment manufacturer (OEM) parts are used—all the time. To ensure the absolute best quality and that service meets Ram's high standards, all parts are directly from Ram. Rather than worrying where your parts are coming from, not to mention their quality and the reputation of their manufacturers, you can rest assured that everything that goes into your fine automobile is straight from the company that manufactured it to begin with. At Courtesy Chrysler Jeep Dodge Ram, everything remains authentic.
Ram 4500 | Ram 5500
Don't trust just any dealer. Trust the team here at Courtesy Chrysler Dodge Jeep Ram. Our mechanics are certainly experienced in fixing Rams, but they can perform service on any other vehicle as well - including tire rotations.
Get A Quick Tire Rotation For Your Ram
Don't drive around looking for the best Ram service center - it's right here! Our tire rotations will ensure your tires will wear evenly and get the most life possible.