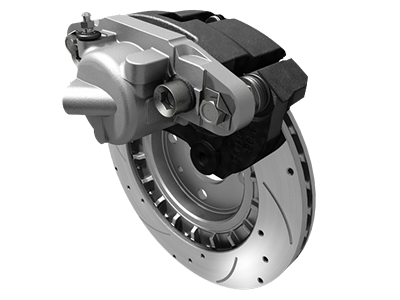 Ram Brake Service In Tampa
Whether it's a routine inspection, a pad replacement, or a rotor replacement, trust the professionals at Courtesy Chrysler Jeep Dodge Ram to take care of your investment - and get you back on the road quickly.

Only $199.95!
Must print and bring in offer or display on phone at time of service to redeem. Multiple offers cannot be combined.
Compare Prices

Auto Service
We only use genuine OEM parts and specifications for your vehicle.
| Courtesy CJD | Tires Plus | Pep Boys | Goodyear | Jiffy Lube |
| --- | --- | --- | --- | --- |
| $199.95 | $109.99 | $139.95 | $180.00 | N/A |
Brake service includes a complete check of your vehicles brake system. When you get brake service you benefit from a more reliable vehicle that provides you with a smooth and gentle operation. Our brake service helps you to reduce excessive drag during acceleration and the annoying tendency to pull to one side while braking. After your service, you'll have a safer and more reliable car and you won't have to worry about your brakes going out on you. Common symptoms of brakes that need servicing include squealing, grinding or pulsation of the brake while braking.
If you're driving along and you hear your brakes making noise and you're not depressing the brake pedal, it's crucial you get your car in for service immediately. Wait too long and you might have to replace the rotor and other components of your braking system. This can drastically increase the cost of your repairs. A complete brake service helps our technicians to diagnose any problems with your braking system before they become safety hazards. Brake service can also eliminate clicking noises and excessive drag during acceleration.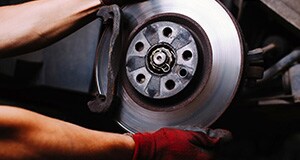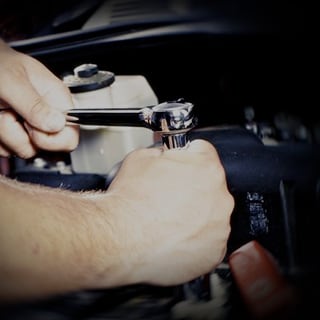 Courtesy Chrysler Jeep Dodge
9207 E Adamo Dr, Tampa, FL 33619
Best Tampa Brake Service Near Me
Our technicians go through a variety of different training courses to have well-rounded knowledge about the brake systems on every Ram model. When you have a brake concern, we'll do a full inspection and give you a complete diagnosis of our findings. Whether we have to replace the brake pads, machine the rotors or replace other brake components, we'll take your vehicle out on a quality assurance road test so we're sure that the repairs fixed your issues.
Fastest Ram Brake Service in Tampa, St. Petersburg, Bradenton, Lakeland | Quick Ram Brake Service
We offer great discounted brake specials at Courtesy Chrysler Dodge Jeep Ram. Courtesy of our low prices, we are able to make it easy to save money when needing to replace your brakes or braking system on your vehicle. Our competitive pricing allows you the capacity to have brakes that run efficiently and working correctly. Courtesy Chrysler Dodge Jeep Ram's service center is known for servicing brakes at a cheap cost.
Tampa Bay Ram Brake Service Discounts | Tampa Brake Service Specials | Ram Brake Service Deals
Let our team at Courtesy Chrysler Jeep Dodge Ram install the proper brakes for your Ram vehicle. When having your brakes repaired, make sure that a competent service team takes care of your car.
Ram 1500 | Ram 2500 | Ram 3500
The primary reason you should bring your vehicle down to Courtesy Chrysler Jeep Dodge Ram is that we only use OEM parts when we're working on your brake system. Aftermarket pads and rotors aren't specifically made for your vehicle, which can cause issues down the line. OEM brake pads are made out of a special material that helps increase the lifespan and won't damage your rotors when the brakes are applied. Aftermarket brake pads may warp your rotors, which can cause a brake pulsation when you're coming to a stop. Give us a call today to set up an appointment to have your brakes inspected.
Ram 4500 | Ram 5500
Don't wait around forever for your brakes to be repaired. We offer efficient brake service for your Ram truck at Courtesy Chrysler Jeep Dodge Ram. We have a reputation of insuring that your brakes are repaired quickly the first time at Courtesy Chrysler Jeep Dodge Ram, saving you time in the long run. Schedule your brake appointment today to take advantage of our swift brake service.
Get Affordable Brake Service For Your Ram
At Courtesy Chrysler Jeep Dodge Ram, our dependable service technician team can replace your worn down brake pads with new pads, reducing uncertainty on your Sports Utility Vehicle or truck.