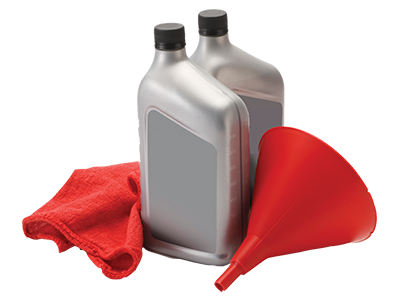 Oil Filters in Tampa FL
Oil does a number of important things to keep your car running smoothly. It cools your engine by transferring heat away from the moving metal parts, and seals gaps between piston rings and their cylinder walls and also: it helps clean your engine of foreign particles that have no business being there. Between one oil change and another, small particles will work their way into your engine and should be removed so that your car can continue to run smoothly. Your oil filter catches these particles and keeps them from damaging the rest of your engine. There are many different kinds of oil filters that your car might use, and at Courtesy Chrysler Jeep Dodge Ram we service and replace them all! Schedule an appointment today to replace your oil filter.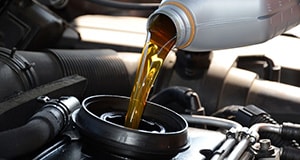 Oil Filters Near Me | Best Oil & Filter Change in Tampa
One of the most popular services that we offer at Courtesy Chrysler Jeep Dodge Ram is our Oil & Filter change service, which is entirely understandable - having your oil and filter changed regularly is one of the most common, but also the most important, forms of routine maintenance you can do for your car. By keeping your oil clean with the help of a fresh oil filter will keep your engine's many moving parts properly lubricated and your engine running smoothly. Furthermore, the less dirt and debris that are running afoul in your engine, the less pollution that your car will inevitably put out. If you are due for an oil change today schedule one online, and if you are in a hurry, try our express oil change and see why we are called the fastest auto service center in the Tampa Bay area. Don't forget to browse our service specials and coupons to make sure that you are taking full advantage of all the savings that are available to you.

Best Oil Filters in Tampa FL | Quick Oil & Filter Change
One size does not fit all when it comes to getting your oil filter changed. There are mechanical oil filters that rely on bulk materials (such as cotton) and even those that utilize magnets and centrifuges in order to keep your oil clean. Because we service all makes and models, we carry a large range of oil filters so that we can makes sure we have the correct oil filter to fit your vehicle. Brands such as Mobil, Royal Purple, Bosch, Wix and K&N oil filters are always kept in stock so we can get the best filter for your vehicle. If you have questions regarding what type of oil or filter you need contact us and we will be happy to assist you. You can also schedule an appointment online for whatever time best suits you.

Tampa Bay Oil & Filter Change Discounts | Tampa Oil Change Service Specials | Oil Change Coupons
It is our pleasure and privilege here at Courtesy Chrysler Jeep Dodge Ram to have you as a customer, and because we appreciate your business, we always have several discounts and coupons available to reward our customers. Check out our specials page to take a look at what sales we have going on this month. If you see a coupon that catches your eye, go ahead and schedule an appointment at our Service Center and mention the coupon you want to use in the comment section so that we can be prepared in case you misplace your coupon!