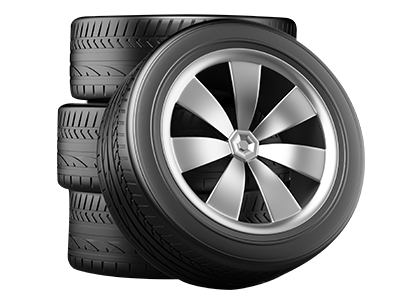 Dodge Tire Alignment Service In Tampa
Depend on our top-notch, extensively trained Dodge technicians to perform this service for you - quickly, easily and inexpensively.
Now $89.95!
Must print and bring in offer or display on phone at time of service to redeem. Multiple offers cannot be combined.
Compare Prices

Auto Service
We only use genuine OEM parts and specifications for your vehicle.
| Courtesy CJD | Tires Plus | Pep Boys | Goodyear | Jiffy Lube |
| --- | --- | --- | --- | --- |
| $89.95 | $84.99 | $84.95 | $89.95 | N/A |
And you can definitely save money on getting all your wheels checked to make sure they are properly aligned. If you experience your car going to one side when your hands are off the steering wheel, rather than driving straight, then you will definitely need a four-wheel alignment. It's not a preventative measure that is often talked about, but it is just as important, if not more so, than other types of maintenance, such as oil changes or tune-ups. By bringing in your Fiat Chrysler-manufactured vehicle, auto technicians can make sure that the angles of the wheels are adjusted to meet the automaker's specifications. As a result, the tires will not prematurely wear out, thus giving you thousands of miles more of life. Also, it will be easier for the tires to move at a forward motion, consequently enhancing gas mileage; and they can easily absorb road shock, especially when on bumpy or rough road surfaces.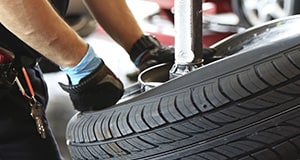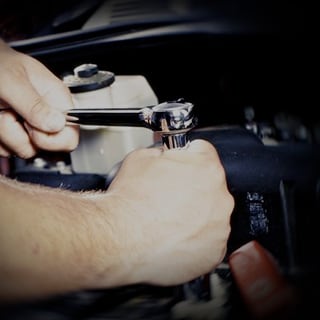 Courtesy Chrysler Jeep Dodge
9207 E Adamo Dr, Tampa, FL 33619
Best Tampa Tire Alignment Near Me
Courtesy CDJ is located off E Adamo Dr. Our service center not only serves the residents of Tampa, but those of other cities and towns in the St. Petersburg area and beyond. Do you have a non-Dodge car due for a four-wheel alignment? Don't you worry - at Courtesy CDJ, the auto technicians regularly perform maintenance on all sorts of vehicles, and they are certified to do so. So, do visit our dealership with utmost confidence.
Fastest Jeep Tire Alignment in Tampa, St. Petersburg, Bradenton, Lakeland | Quick Jeep Tire Alignment
Your Dodge car, Sports Utility Vehicle, or truck will receive swift consideration due to our skilled Courtesy Chrysler Jeep Dodge Ram technicians. Our team is adept at rapidly aligning your vehicle's tires. You can be confident that your tire alignment will occur speedily thanks to our capable team at Courtesy Chrysler Jeep Dodge Ram. To take advantage of our great tire alignment service, make sure to schedule your appointment today.
Tampa Dodge Tire Alignment Discounts | Tampa Tire Alignment Specials | Dodge Tire Alignment Deals
At Courtesy Chrysler Jeep Dodge Ram, our trustworthy team of certified advisors can align your Dodge SUV or truck's tires, therefore bettering your vehicle's safety, as well as minimizing cause for anxiety
Dodge Charger | Dodge Challenger | Dodge Caravan | Dodge Journey
The automotive industry loves to try to sell aftermarket parts to customers, but it's not always possible to verify the quality of the tires when you use aftermarket parts. However, at Courtesy Chrysler Jeep Dodge Ram, we exclusively use original equipment manufacturer (OEM) recommended tires and parts. This helps to protect our customers, and it ensures that you're getting the best value for your money. Also, OEM parts are specifically designed to work with the specific hardware of your Dodge, so they're guaranteed to be the best fit.
Dodge Durango | Dodge Dakota | Dodge Dart
At Courtesy Chrysler Jeep Dodge Ram, we offer excellent special deals on our tire alignment service. Thanks to our discounted prices will allow you to have peace of mind because your vehicle will drive safer and effortlessly. In addition, thanks to the low prices offered at Courtesy Chrysler Jeep Dodge Ram, your vehicle will have remarkable handling and improved fuel economy.
Tires Plus, Pep Boys, Goodyear, Jiffy Lube | Tire Alignment and Maintenance
Let our team at Courtesy Chrysler Jeep Dodge Ram accurately align your Dodge's tires. Make sure that when you are having your tires aligned that it is done by the competent experts at Courtesy Chrysler Jeep Dodge Ram.