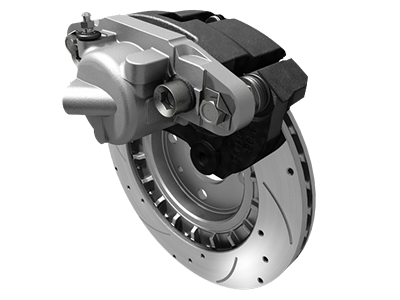 Dodge Rotor Replacement In Tampa
Prevent grinding and scraping that you get with warped rotors! Come in to Courtesy Chrysler Jeep Dodge Ram for top-notch, affordable, and efficient rotor replacement.
Only $149.95
Must print and bring in offer or display on phone at time of service to redeem. Multiple offers cannot be combined.
Bad brake rotors could cause prevent your vehicle from stopping in time, leading to a potential accident. Don't get caught with bad rotors! Courtesy Chrysler Jeep Dodge Ram is here to help. Our professional, experienced team is here to take care of all of your vehicle services - not just the major ones, but the smaller ones as well. We also feature various specials to help you save money.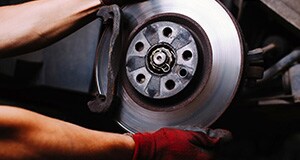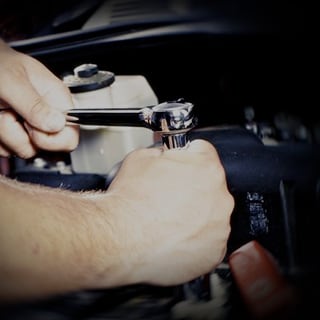 Courtesy Chrysler Jeep Dodge
9207 E Adamo Dr, Tampa, FL 33619
Best Tampa Rotor Replacement Near Me
Our technicians go through a variety of different training courses to have well-rounded knowledge about the brake systems on every Dodge model, whether it's a sedan, coupe, van, SUV or crossover. When you have a brake concern, we'll do a full inspection and give you a complete diagnosis of our findings. Whether we have to replace the brake pads, machine the rotors or replace other brake components, we'll take your vehicle out on a quality assurance road test so we're sure that the repairs fixed your issues.
Fastest Dodge Rotor Replacement in Tampa, St. Petersburg, Bradenton, Lakeland | Quick Dodge Rotor Replacement
We offer great discounted brake specials at Courtesy Chrysler Dodge Jeep Ram. Courtesy of our low prices, we are able to make it easy to save money when needing to replace your rotors on your vehicle. Our competitive pricing allows you the capacity to have brakes that run efficiently and working correctly. Courtesy Chrysler Dodge Jeep Ram's service center is known for servicing brakes at a cheap cost.
Tampa Bay Dodge Rotor Replacement Discounts | Tampa Rotor Replacement Specials | Dodge Brake Service Deals
Let our team at Courtesy Chrysler Jeep Dodge Ram install the proper rotors for your Dodge SUV, van, coupe or crossover. When having your brakes repaired, make sure that a competent service team takes care of your car.
Dodge Dart | Dodge Challenger | Dodge Durango | Dodge Grand Caravan
The primary reason you should bring your vehicle down to Courtesy Chrysler Jeep Dodge Ram is that we only use Dodge original equipment manufacturer (OEM) parts when we're working on your rotors. Aftermarket rotors aren't specifically made for your vehicle, which can cause issues down the line. At Courtesy Chrysler Jeep Dodge Ram, get the peace of mind knowing that our rotors will work with your Dodge.
Dodge Charger | Dodge Dakota | Dodge Journey | Dodge Caravan
Don't wait around forever for your Dodge's rotors to be repaired. We offer efficient rotor replacement at Courtesy Chrysler Jeep Dodge Ram. We have a reputation of insuring that your brakes are repaired quickly the first time at Courtesy Chrysler Jeep Dodge Ram, saving you time in the long run. Schedule your brake appointment today to take advantage of our swift brake service.
Get Affordable Brake Service For YourDodge
At Courtesy Chrysler Jeep Dodge Ram, our dependable service technician team can replace your rotors quickly and easily. Come by today and see the Courtesy Chrysler Jeep Dodge Ram difference!