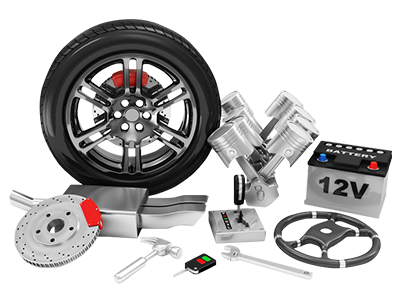 Dodge Cooling System Service in Tampa
Is your engine prepared against overheating during the hot summer months? Stop by and see us for the preventative maintenance you need to keep this from happening - or full-service repairs if needed.
Only $159.95
Must print and bring in offer or display on phone at time of service to redeem. Multiple offers cannot be combined.
Compare Prices

Auto Service
We only use genuine OEM parts and specifications for your vehicle.
Courtesy CJDR
$159.95 | Some Models May Vary
Prepare your vehicle for those hot Tampa Bay summers by making sure your Dodge's cooling system is functioning properly.
An overheating engine is one of the worst things that could happen to your vehicle. This can be caused - among other things - by a failure of your cooling system. Be prepared before it happens!
Trust Courtesy Chrysler Jeep Dodge Ram Tampa, your certified Dodge service center. Our trained technicians know how to handle any situation - from the big issues to the small issues. Whether it's a smaller fix or significant repair, Courtesy CJDR is ready to take care of it head-on.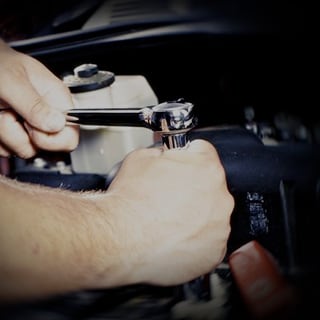 Courtesy Chrysler Jeep Dodge
9207 E Adamo Dr, Tampa, FL 33619
Best Tampa Cooling System Flush and Service Near Me
Courtesy Chrysler Jeep Dodge Ram is conveniently located to I-4, I-75, Selmon Expressway and U.S. 301, just minutes from downtown Tampa. However, our customers come to us from all over Tampa Bay, including St. Petersburg, Bradenton, Lakeland, and Clearwater.
Dodge Cooling System Flush in Tampa, St. Petersburg, Bradenton, Lakeland | Dodge Cooling System Service
Take advantage of our online scheduling to book a day and time that's right for you. Our service department is open all day Saturday, so if work keeps you from coming into the dealership on weekdays, get in touch with us and we can bring you in.
Tampa Bay Dodge Cooling System Flush Discounts | Tampa Cooling System Specials | Dodge Cooling System Deals
The team at Courtesy Chrysler Jeep Dodge Ram has the know-how to perform engine flushes for many vehicles - not just Dodges. You can trust them for affordable and reliable service.
Dodge Dart | Dodge Challenger | Dodge Durango | Dodge Grand Caravan
Courtesy Chrysler Jeep Dodge Ram is proud to be a place where original equipment manufacturer (OEM) parts are used—all the time. To ensure the absolute best quality and that service meets Dodge's high standards, all parts are directly from Dodge. Rather than worrying where your parts are coming from, not to mention their quality and the reputation of their manufacturers, you can rest assured that everything that goes into your fine automobile is straight from the company that manufactured it to begin with. At Courtesy Chrysler Jeep Dodge Ram, everything remains authentic.
Dodge Charger | Dodge Dakota | Dodge Journey | Dodge Caravan
At Courtesy Chrysler Jeep Dodge Ram, we offer great oil change specials, all thanks to our discounted prices. We make it possible to get a low priced oil change at Courtesy Chrysler Jeep Dodge Ram, allowing you to keep your Dodge running at optimal capabilities. Our discounts allow you to keep your vehicle working at a normal rate. At Courtesy Chrysler Jeep Dodge Ram, we make sure your vehicle will last for many miles to come at a price you will love.
Best Dodge Cooling System Service In Tampa
Our dependable team at Courtesy Chrysler Jeep Dodge Ram helps to keep your engine running with our suite of services, including our engine and cooling system flushes.