Save on Tire Balance & Rotation in Tampa
Please be sure to print or save any service coupons to your phone and represent to service advisor in order to redeem. Offer may not be applicable to certain models. Non-applicable vehicles we will qualify for the savings amount as a discount on your service bill. Offer not redeemable for cash and cannot be combined with one or more special offers.
Ideally, all four of your tires should wear down at the same time. Unfortunately if your tires are not properly balanced, they will wear down their tread at different speeds, which will cause your tires to not 'hug' the road as well as they should, this imbalance could cause a wobble or side-to-side movement in your car over time which can eventually cause issues elsewhere. If you believe you might be having an issue with embalanced tires, contact us today or schedule an appointment to make sure that your car is as safe as you should be.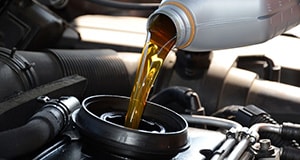 Tire Balancing Tampa | Wheel Balancing Tampa | Tire Balancer Tampa | Tire Rotation & Balance Tampa
Are your tires getting the same level of wear all around? If not, it might be time to get your car's tires properly balanced. Getting your tires balanced is one of the most vital services you can do for your car. Our massive service supercenter and certified auto mechanics is geared to cater to all vehicles, regardless of make, model or year. We also offer discounts for tire rotations and alignments as well. Bring your car into our service supercenter and see why our service could only be called "Quality".
Cheap Tire Balancing Tampa | Fast Wheel Balancing Tampa | Fast Tire Balance Tampa | Tire Rotation & Balance Specials Tampa
You've already bought your car, keeping it running shouldn't break the bank. At Courtesy Chrysler Jeep Dodge Ram we are dedicated to making sure you get the top quality service that you deserve without having to drain your account in the process. At our Service Supercenter we have multiple service bays that guarantee that we will be able to handle your car quickly and efficiently and with little fuss. Regardless of if you are looking to get your wheels balanced, or even your tires rotated, Courtesy Chrysler Jeep Dodge Ram promises to get you the best service at the cheapest price. Also be sure to check out our deals and specials pages to make sure you are saving every possible dollar you can. Don't believe that we have the best service in the Tampa Bay Area? Contact us today and speak with one of our certified technicians.
.